Welcome to the Shugo chara fanon Wiki!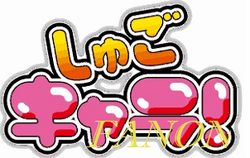 Shugo chara fanon Wiki is a wiki that anyone can join.

This wiki currently having 255 Heart Eggs born and 3,622 edits since April, 17 2012
Shugo chara fanon Wiki is for the Shugo Chara!'s fans those want to create their own story, even using the official stuffs or no. You also can join us as a Shugo Chara fanon maker.
Template:Featured Article Template:Related Sites
Poll
If you're are about to create a Shugo Chara fanseries, which genre would you like to use? (I can't place romance and comedy, because it always the same...)
Did You Know?
...That this wiki only having 0 active users?
...That Caramelangel714 has her own Tumblr site with her favorite entertainments?
...That several of these character pages are created in Avatar Anime Character programs?
...That Misaki Ozora is not the original created character, but a set of borrowed characters named Tama-tan and Karin Hanazono, who are official characters by Koge-Donbo.